Engaging with travelers
Travelers to Madeira
In order to get a broad look at tourism in Madeira and the needs of travelers on the island, we interviewed tourists on the street and each spent a day experiencing typical tourism activities on the island. From these first-hand research activities and reports issued by the Madeira tourism board, we learned that:
Madeira is seen as an easy getaway for European visitors, who come primarily for the natural beauty and weather
Most visitors come from the UK or Germany, travel as a couple, and stay for at least one week
Some visitors plan extensively, others play it by ear
Visitor choose a mix of guided activities and self-guided excursions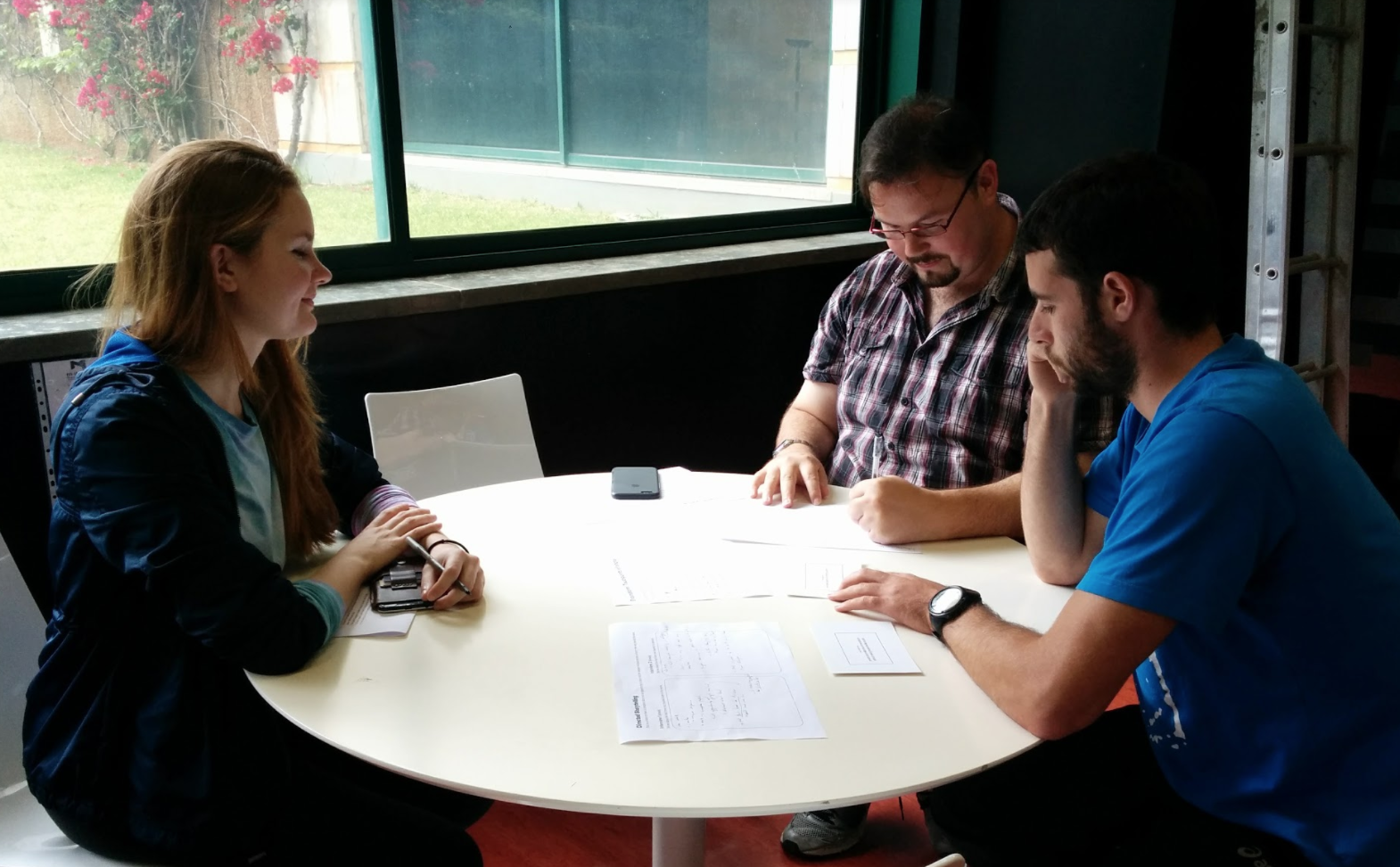 Interviews with experienced travelers
We also conducted interviews to explore the entire travel process, from planning through execution through reflection. The interviews were intended to be Madeira/island-agnostic,
encompassing travel goals and processes
more generally. We selected people who fit the following profile:
Frequent and/or recent traveler
Possess contemporary habits and tastes (e.g., self-guided research, comfort with tech and the internet for travel, exemplify the trend of "travel" over "tourism")
Enjoy a comfort with — or even affinity for — new service models (e.g., Airbnb), since those trends are likely to continue
Participatory design workshop
After conducting a series of interviews, we embarked on a participatory design sprint to validate our research and begin exploring ideas.
Over the course of two 1-hour sessions, we alternated brainstorming in pairs with discussing insights in larger groups. Participants were first asked to engage in a directed storytelling exercise about recent trips they had taken, paying critical attention to the feelings and motivations underlying their actions. Following a quick debrief about what had emerged as noteworthy or surprising, the participants were distributed prompts that matched stakeholders to motivations. They were then asked to explore how to design for touchpoints in the context of their prompts.
Insights
Travelers want the independence that comes with feeling informed about their surroundings
Knowing the history and idiosyncracies of a place enhances enjoyment
Travelers seek out locations where they will encounter locals
Travelers often feel skeptical of faceless reviews, but personal recommendations are strong motivators
Minimal planning is done ahead of time; most embark on their trips with only a rough idea of what they want to do and see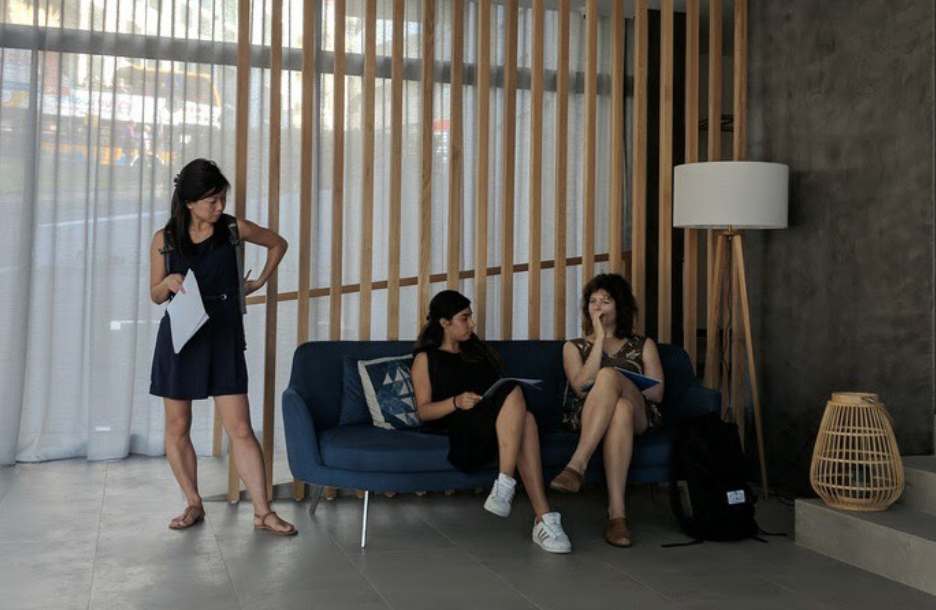 Developing personas
Visitors have diverse travel styles and motivations for coming to Madeira. Some are traveling with children and need flexibility; others have been to Madeira before and know how they want to plan their time; still others crave unstructured exploration and the opportunity to meet like-minded individuals. We consolidated our findings into three personas who we believe represent a few types of visitors to Madeira.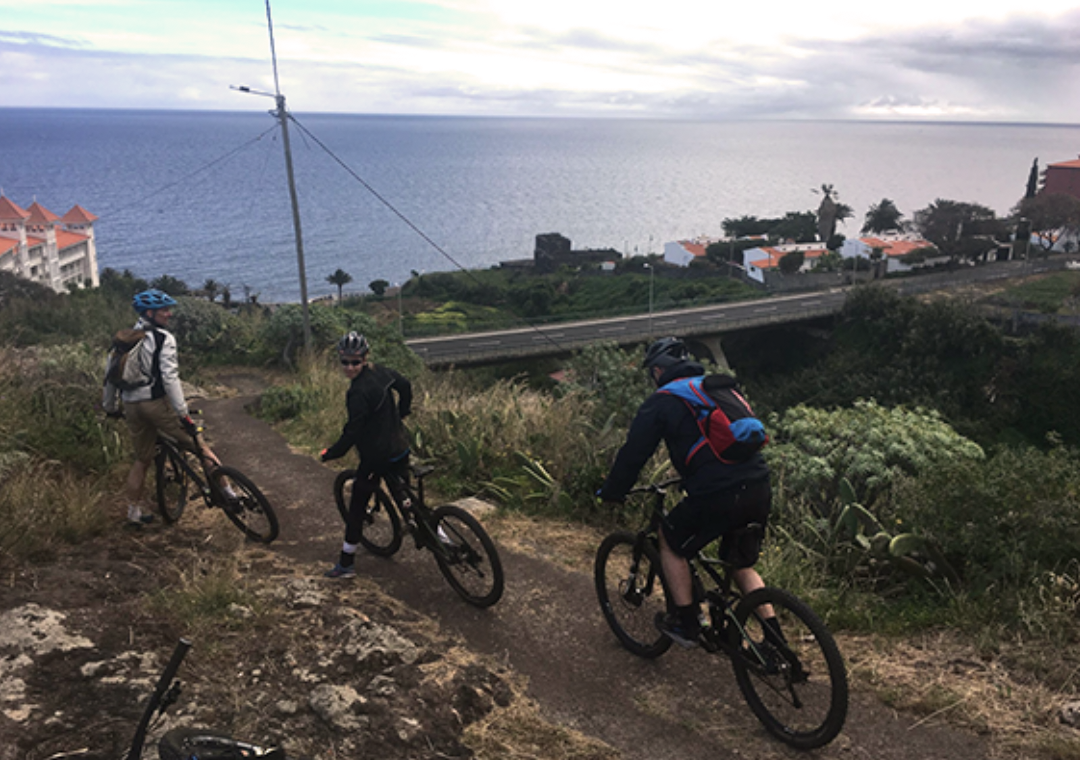 Hotels in Madeira
To better understand the hospitality industry in Madeira, we conducted two types of research:
Competitive analysis
of 3-, 4-, and 5-star hotels and
fly-on-the-wall observations
in a subset of these hotels. We also asked about accommodations during our interviews with travelers in Madeira.
To explore guest sentiments, we examined what people said in interviews, what they wrote online, and how they navigated hotels' public spaces. These three approaches gave us a multifaceted look at how travelers to Madeira think about accommodation.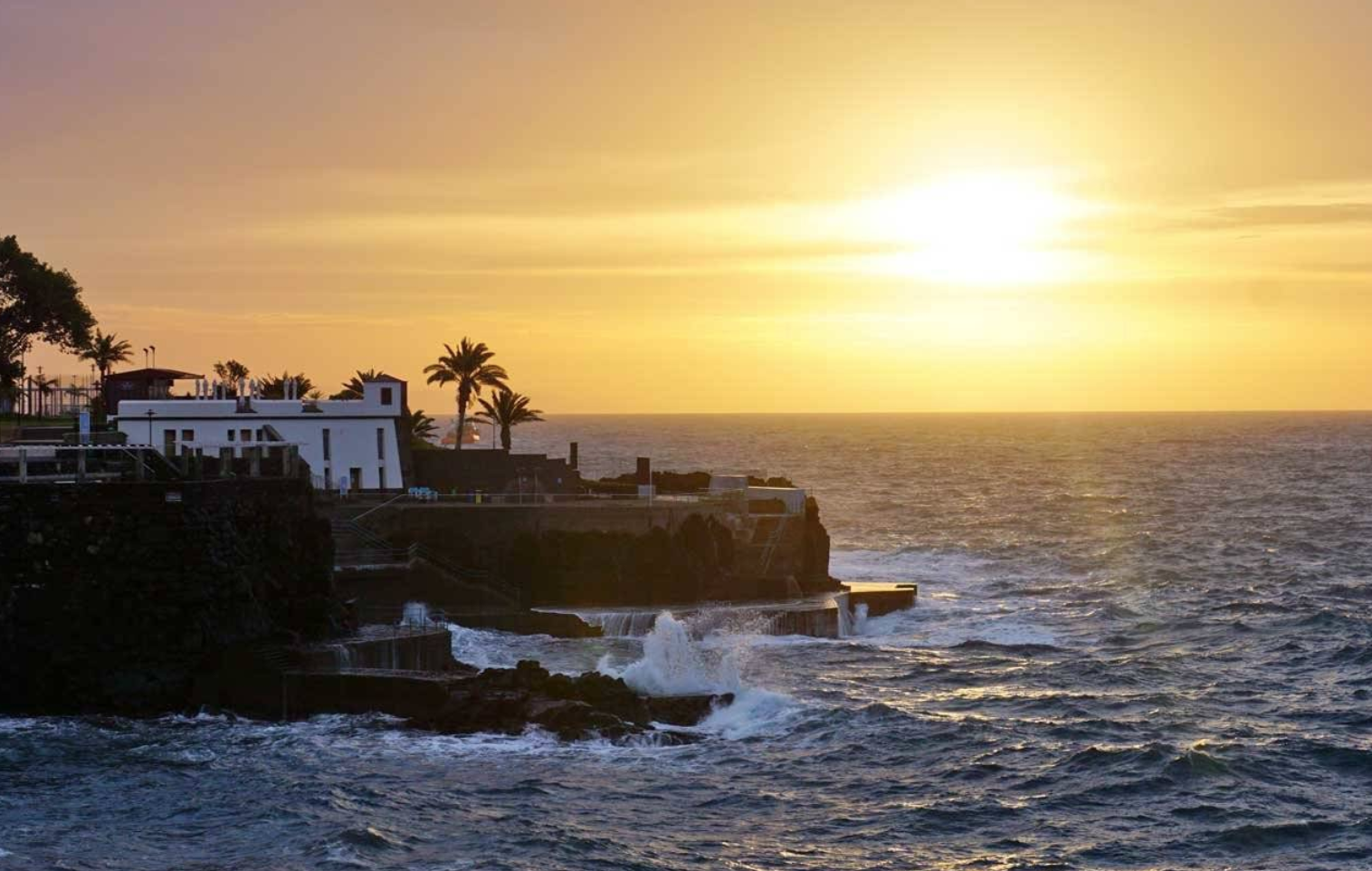 Trends in technology
We conducted service safaris at 5 hotels to explore the service and tech innovations that are being used in Madeira and mainland Europe.
Many hotels offer custom applications that can connect guests to concierge services, allow booking, and offer local tips. The success of these touchpoints was dependent on the usability of the touchpoint itself, which varied greatly. Frequently, these touchpoints did not work as intended or did not meet guest needs (e.g., supporting booking a stay when currently on a trip). In these instances, they came across as a "techy" gimmick (one manager described his hotel's app as "merely a gadget"). Some tech choices added great value, however: Context-aware messages on a digital panel in an elevator ("You're awake, early bird: Check out is not until 10am") were appreciated, and served to softly promote the brand.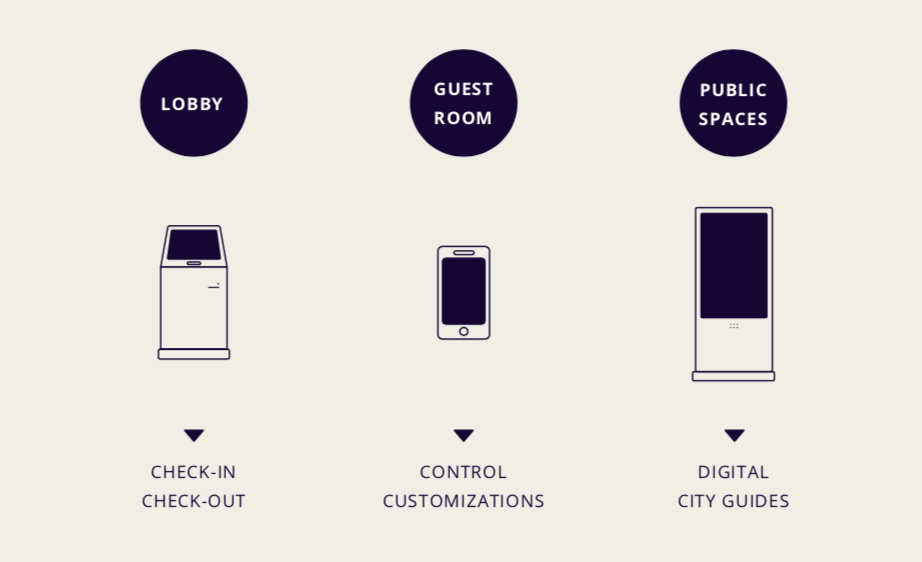 When available, we found
interactive panels to be easier to use than mobile apps
, which required a download, sign up, and lots of nested tapping to perform a basic function. Mobile apps were often disappointing: Content felt stale and trite, and when promotions were featured, it felt like
they served the hotels' interests more than those of the guests
. In some cases, mobile apps were even destructive to the user experience, for reasons including severe bugs, overheating the phone, or requiring a vast number of permissions for download.
The best apps were those that linked to content curated by external professionals
, like a local events website. Services offered within these mobile apps allow guests to skip communication with hotel staff by removing the interaction they would otherwise have had.
As we approached ideation, we were reminded that slapping technology onto a problem is not effective. Much of the technology we encountered seemed to be part of the theme of the hotels visited but rarely boosted the service quality  —  we want to avoid solutions that "sprinkle some screens" onto the current offerings. Our challenge was to find a way to substantially improve the service or allow the hotel to offer something new.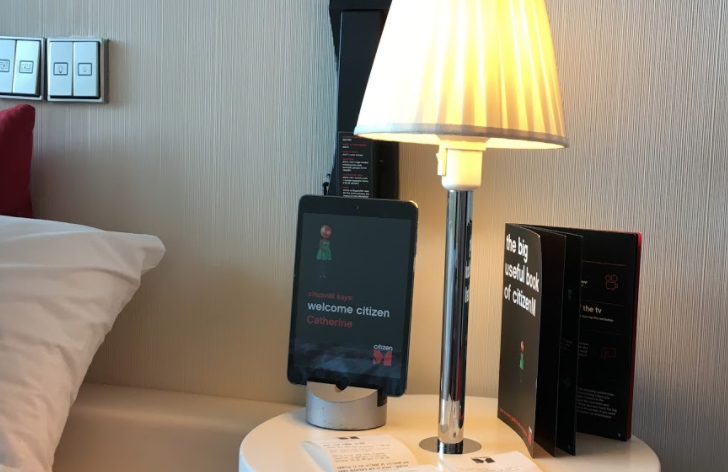 Hotel service innovation
As we were conducting our research on tech in hotels, we were also looking for service innovations that improved the guest experience.
Each hotel we studied had a unique set of service offerings. We grouped innovative services into six categories to explore different opportunity spaces. By taking these into consideration, hotels are better positioned to provide service for guests at different touchpoints based on individual needs and desires.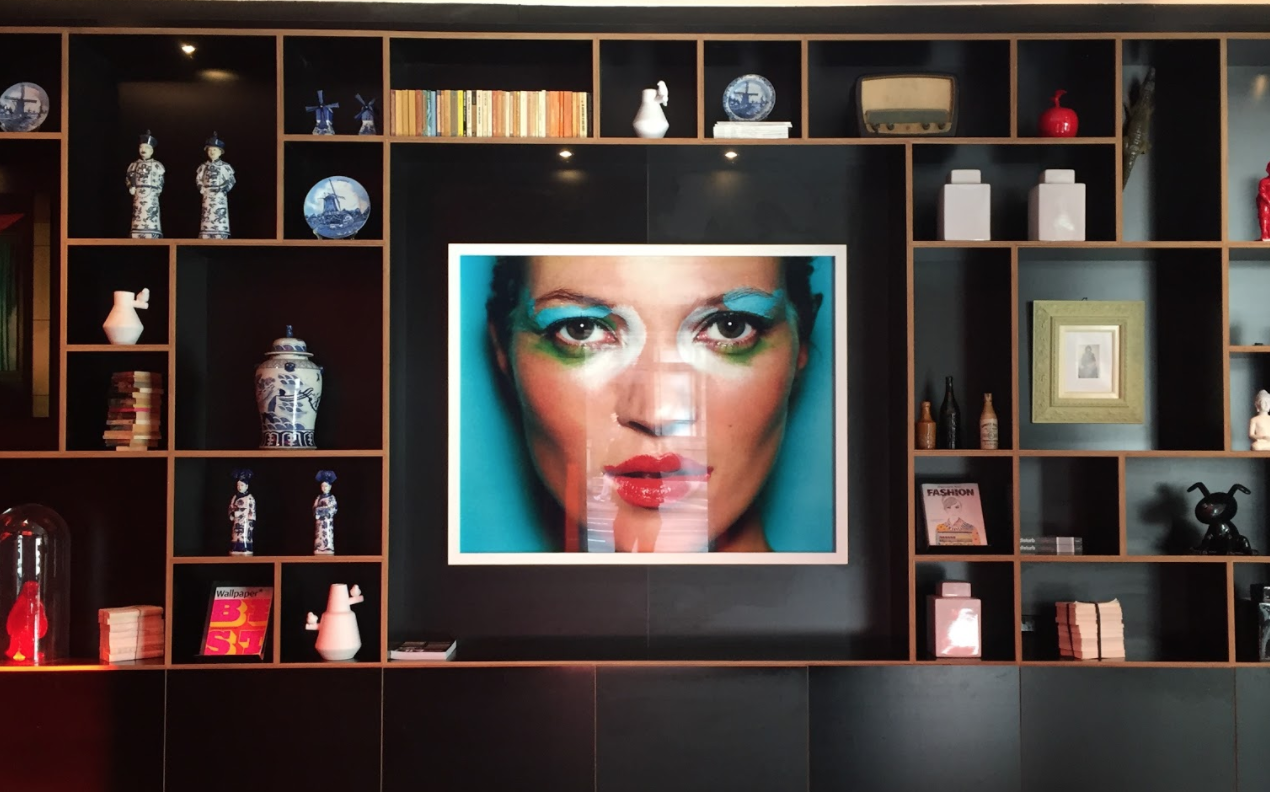 Public spaces
Smaller guest rooms lead to more common area spaces where guests can interact with each other. There is also opportunity to encourage locals to spend time in these areas through service offerings and local events.


Employees as guides
Employees act as guides in the digital and physical realm to give guests authentic recommendations. Employees are trained as experts in recommendations and feel less of a hierarchy among staff.


Digital enhancements
Through digital screens in rooms guests can create a personalized in-room experience, discovering places to visit and things to do.

Loyalty systems
By providing exclusive perks such as a point system or lower priced rooms, guests are more inclined to book their stay directly through the hotel. This also allows easy tracking of customer data such as habits, preferences, etc.


Events and business
More space dedicated to event or meeting areas enables additional revenue through conference room rentals and catering services.


A la carte offerings
Guests opt to pay for what they want instead of having all amenities included. Additional items include breakfast, on-demand video, etc.
The future of travel
As we distilled our research, we continously returned to the findings gathered from our interviews with frequent travelers, especially those who represented modern attitudes and values. We found that many of their contributions consistently validated our early discoveries, and drew valuable insights that would help us flesh out opportunity areas for concept development.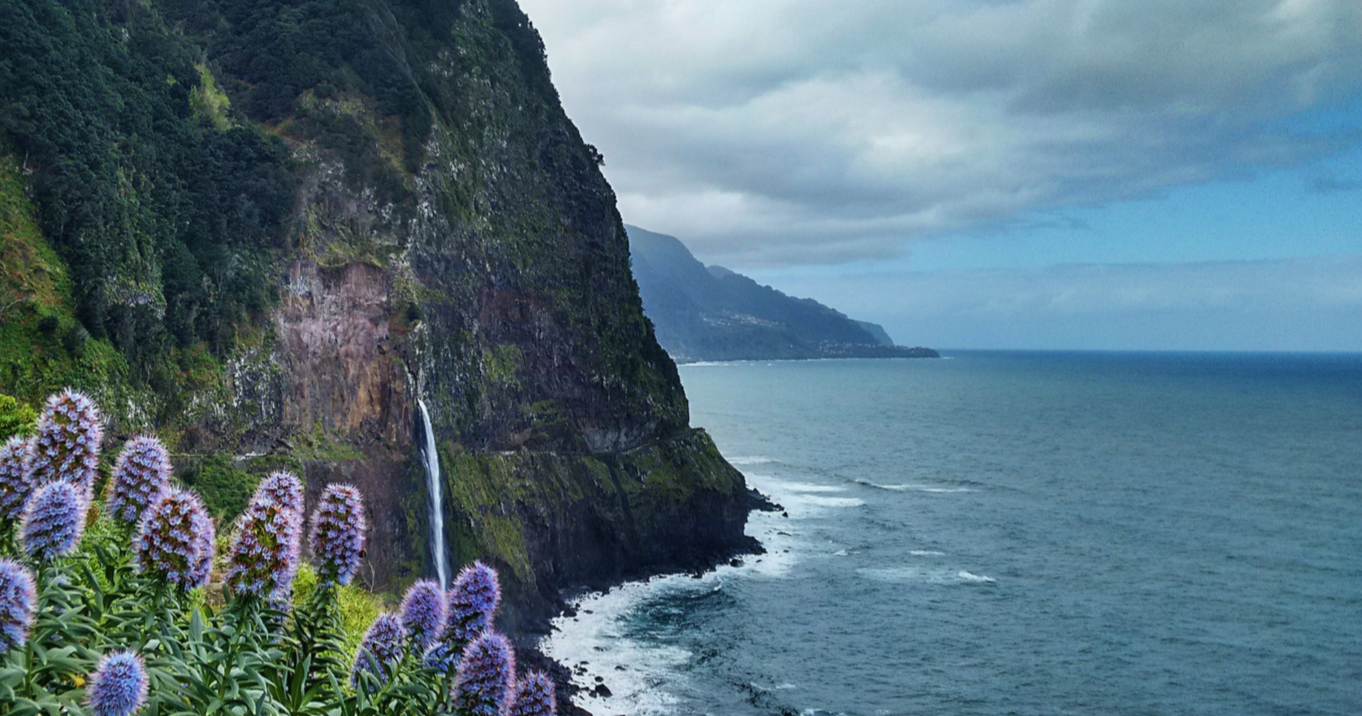 Research synthesis
Authenticity is a priority
While often intangible, authenticity is easy to detect; as one traveler put it, "the details need to match up."



Small encounters are delightful
Casual, serendipitous run-ins feel personal and memorable, and are often some of the most fondly-remembered parts of a trip.



Guests want help with logistics
Although travelers vary in how much they plan ahead, most arrive with some idea of what they want to do, but are eager for help in figuring out how to do these things.



Information you can trust comes from real people
Travelers rely on the contextual information around a recommendation — stories, photographs, anecdotal tidbits — to assess whether a given activity is right for them.